Uncategorized
Start a business for free? STARTUPS.CH offers you an online incorporation platform where entrepreneurs can calculate a personalized quote for the cost of a business start and, if wanted, can simply begin the process right there. The cost of starting your company can be reduced significantly through help from various renowned partners.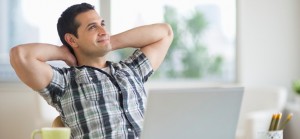 The online platform operated by STARTUPS.CH allows interested entrepreneurs to easily calculate a personalized quote. In order to do this some basic information such as the preferred entity type for the business one wishes to start, the Canton of your offices and sum of the initial investment is sufficient. This enables the entrepreneur to start the business at any time and from anywhere. Through this process, STARTUPS.CH is able to offer a professional, transparent and efficient service.
STARTUPS.CH sets itself apart from its competition through its cooperation with diverse renowned partners in the fields of finance, insurance, telecommunications, accounting software, payment solutions and credit worthiness evaluations. Depending on the selection of one or more partner services, the partner will cover part of the cost of the business start. This process makes it possible for the business to be started at a significantly lower cost than usual.
In four Swiss cities STARTUPS.CH offers free informational seminars for hesitant entrepreneurs or those who just recently started looking into owning a business. If you are interested, you can register for a course in your area directly on the STARTUPS.CH homepage. For those who are already informed, a personal consultation for anyone starting a business is already included in the cost of the foundation.
STARTUPS.CH will competently advise you in regard to any questions or concerns you may have, not just before, but also during and after the start of your business.
Do you want to be your own boss? The first step is to calculate your non-binding personalized quote for a business start here.
STARTUPS.CH – The clever way to start a business
Mit 16 habe ich mal einen vierwöchigen Schüleraustausch gemacht und war vier Wochen lang zu Gast bei einer Familie in Lausanne. Es war schlichtweg ein Traum, den ich damals erlebte, denn man kümmerte sich rührend um mich und scheute keine Mühe, mir möglichst viel von der Schweiz zu zeigen. Alles, was ich von damals noch erinnere, wollte ich nun 40 Jahre später wiedersehen. Und mir bei der Gelegenheit auch noch Basel und Zürich anschauen, wohin ich seinerzeit nicht gekommen war.
So eine Reise braucht einiges an Vorbereitung, sollten doch Ziele wie Genf, Montreux, Biel, Bern, Aarau, der Lago Maggiore und Lugano miteinander verbunden werden – zuzüglich der genannten Städte Basel und Zürich. Allein die Wahl und Reservierung der entsprechenden Unterkünfte erforderte einige Zeit und viel Sorgfalt. Denn ich musste mich auch unter dem finanziellen Aspekt damit beschäftigen. Ob unter der Kategorie günstiges Hotel Zürich oder gar Genf überhaupt "mitspielen" würden, war mir zunächst nicht recht klar.
Doch ich hatte Glück, da ich bereits ein halbes Jahr im Voraus geplant hatte. Ich konnte in Zürich im Comfort Hotel Royal buchen, was sich für mich als Bahnreisende als ideal erwies. Zwar waren meine damaligen Touren durch die Schweiz in der Familienkutsche auf vier Rädern erfolgt, doch inzwischen bin ich passionierte Zugfahrerin. Die Bahnverbindungen in der Schweiz sind sehr gut. Ich habe mir sogar noch einen Tagestrip ausser der Reihe gegönnt – von Zürich nach Mailand. Das war ein echtes Highlight und hat mich etwas aus der bisweilen nostalgischen Stimmung bezüglich der entschwundenen Jugend gerissen.